Australian Made App saves project millions
Connecting the M1 Motorway in Wahroonga to the Hills M2 Motorway with NorthConnex was no small feat. To get a rough idea of this project's sheer scale, consider this: the twin tunnels, which opened in October 2020, are around nine kilometres long, with two 3.5-metre lanes and an additional breakdown lane. At 90 meters underground in some parts, it's also Australia's deepest tunnel and has a capacity of 100,000 vehicles each day.
To say it was a complex process is putting it mildly – and yet, by the end of the $3 billion project, those overseeing the creation of NorthConnex couldn't speak highly enough of the involvement of 3D Safety, which streamlined everything from worker onboarding and online orientation to printing site-access cards and delivering paperless site inductions.
Using its full tailorable tech, 3D Safety handled not only the setup and successful flow of employees onto the project but also the management of authorisation and approval for workers to perform high-risk tasks, plant operation (including onboarding and spot auditing), and site access management across 26 sites and 59 zones.
The application also made it possible to deliver instant customised communication to the entire workforce – everything from staff notifications to emergency evacuation functions.
Within just the five-year project's initial year, the 3D Safety application had more than paid for itself.
"The investment in 3D Safety was recouped many times over within the first 12 months of the project," reveals one NorthConnex safety director.
In fact, by the time the tunnels opened, 3D Safety's app capabilities for streamlining onboarding and induction processes for people and plant alone saved the project a whopping $3.5 million in admin time. Over the life of the job, "25,000 people worked on the project", says 3D Safety director Simon Morrow.
"In terms of delivering efficiencies, we were able to get someone, from the moment they walked onto the site, to start working two hours quicker because they're not fiddling around with paperwork. They had already done their initial training online through the application, so they're not sitting in a room doing an all day induction course when they arrive on day one. That's two hours they saved – that's two additional hours of productivity."
At around $100 per hour per worker, for 25,000 personnel, "We're talking millions of dollars in productivity gains," Simon adds.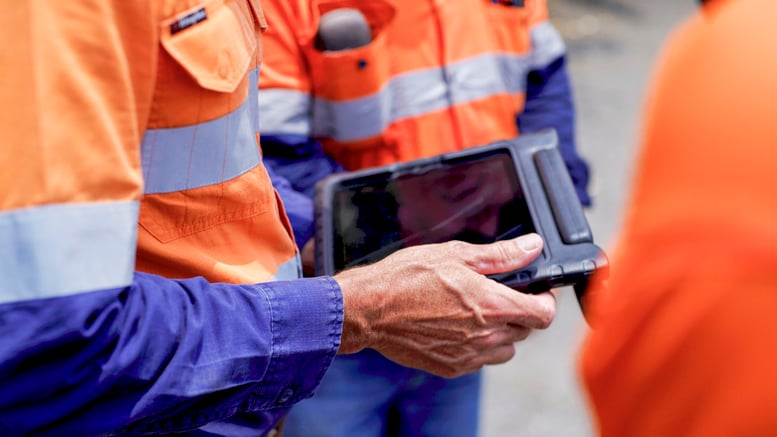 Add to that a 50 percent reduction of the onboarding team needed over the life of the project – equalling $800,000 saved in payroll costs – and it's clear the investment in 3D Safety was worth every cent.
3D Safety's improved access to documentation and governance evidence during audits also improved industrial relations on site. "Where representatives were concerned about worker safety, the project team were able to go to 3D Safety and easily identify in real-time where every worker was at any given time. If anything went wrong, they knew with a few taps of a screen who to look for and where," explains Simon. "The project could evacuate everyone quickly if the need arose and account for every worker instantly. If someone needed to be contacted, that info was readily available, too." With 3D Safety, issues around governance and compliance that would traditionally take weeks to sort were resolved in record time. "The directors on the project told us they were able to close out issues in hours, not weeks because they had the information at hand."
As you can imagine, 3D Safety's features also sped up the standard client auditing processes. "The nature of audit is very targeted questioning," explains Simon. "If you can produce a response and an answer quickly, they move on very quickly too, because they're satisfied."
Ultimately, the results speak for themselves:
Overall, the ROI on the NorthConnex project was estimated at >860% – an astonishing result for such a large-scale project.

"We were proud to achieve such an incredible result for the client," says Simon, "but, honestly, we weren't surprised. Once our clients see how 3D Safety transforms their projects, the take-up, productivity gains and insights they get are phenomenal."